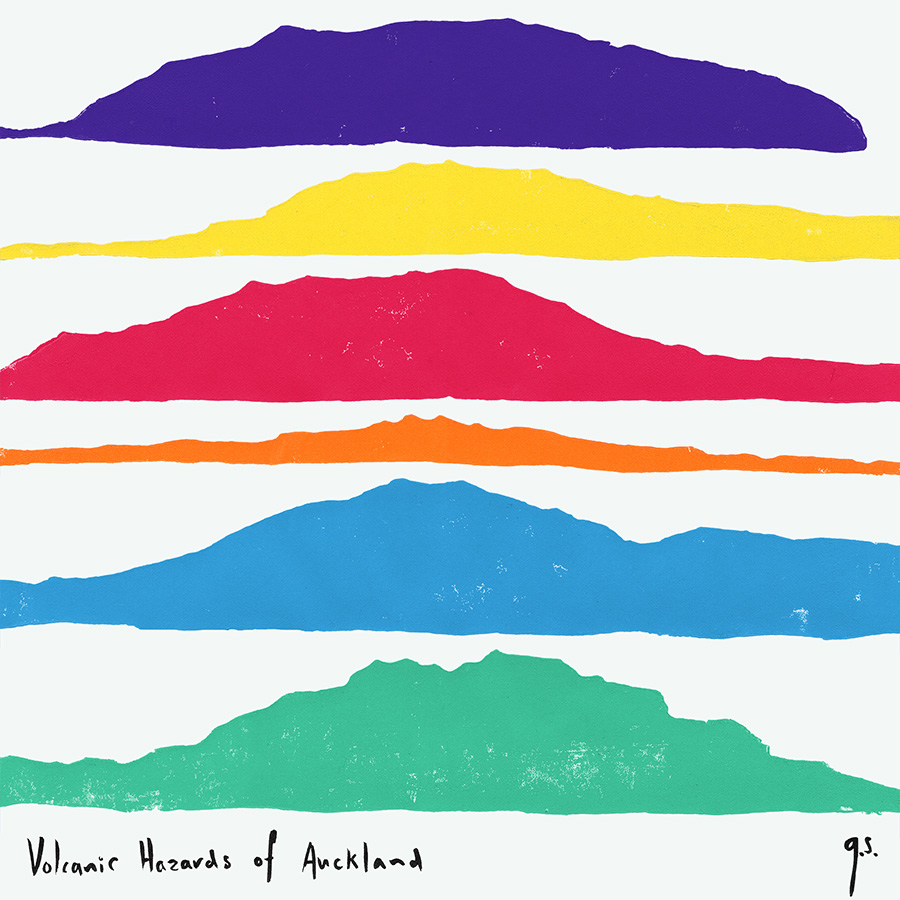 Volcanic Hazards of Auckland.
Quail State is bedroom recording project. Music for the lonely and lonely at heart.
Volcanic Hazards is an album about falling in and out of love with people and places.
For the launch party, I asked some of my favourite Auckland artists to produce artworks and objects to sell in place of physical music media. Every purchase came with a digital copy of the record, which meant its price ranged from $10 to over $300. I also created my own prints from lino cut to feature in the show. The weirdest thing that came bundled with my album that night was a Date with David Parker ($35).